Click here for printer-friendly version.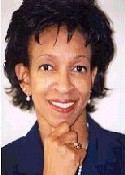 EXPERIENCE AND SPECIALTIES
Since 1992, Therese has mediated hundreds of disputes for a wide variety of businesses and organizations, involving discrimination, sexual harassment, wrongful termination and retaliation. Her mediation specialty is in rescuing truly difficult employment cases that are bogged down by the hidden and/or misunderstood complexities surrounding toxic emotions and diversity. She also serves as a Trainer and Consultant to resolve conflicts in the workplace.
Though not an attorney, she has working knowledge of the complex laws in her field. Most importantly, Therese brings to the table the requisite insight, patience and sensitivity to handle obstructive emotions, motives and behaviors. She knows how to build and restore the necessary level of trust and understanding to achieve resolution.
OTHER EXPERIENCE
Therese has trained over 500 attorneys, judges and human resource professionals in the mediation process. She is a Certified Mediation Instructor/Trainer for the Los Angeles County Bar Association's Dispute Resolution Services, Inc. She also developed and taught the course "Mediating Claims Under The Americans With Disabilities Act" for the University of Riverside's School of Continuing Education.
MEDIATION CERTIFICATIONS
Therese is a certified mediator for and conducts mediations with the following dispute resolution organizations:
Advantage Arbitration and Mediation Services, LLC American Arbitration Association (AAA)
U.S. Postal Service, EEO Redress Program
Equal Employment Opportunities Commission (EEOC)
U.S. Department of Justice (DOJ)
Los Angeles Superior Court
California Court of Appeals, Second Appellate District
Los Angeles County Bar Association
Dispute Resolution Services, Inc.
Los Angeles City Attorney's Office
Disability Mediation Center/Loyola Law School


PUBLICATIONS
"Managing Client Emotions: How a Mediator Can Help," Dispute Resolution Journal, (Co-Authored with Bill White), Fall 2001/Winter 2002.
PROFESSIONAL MEMBERSHIPS
Member: Professionals in Human Resources Association (PIHRA)
Member: Southern California Mediation Association
Associate Member: Los Angeles County Bar Association
EDUCATION
Bachelor of Science (Business Management), University of Redlands, 1990