Click here for printer-friendly version.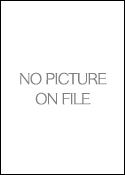 HON. ROSS G. THARP (Ret.)
Judge Tharp served as Judge of the San Diego Superior Court for 22 years as a civil trial judge, settlement judge, law and motion and probate. He was supervising Judge of the North County branch Court.
EXPERIENCE AND SPECIALTIES
Judge Tharp has arbitrated, mediated, settled and presided over various civil matters, including personal injury, professional malpractice, contracts, real estate, construction defects, commercial disputes, probate, and discovery proceedings.
He served on assignment by the Judicial Council in San Diego County, Orange County, Riverside County, and as a Special Master by appointment of the Los Angeles Superior Court.
Judge Tharp was in private practice in San Diego for fourteen years before his appointment to the bench. Judge Tharp graduated from and served as a Staff Judge Advocate in the United States Marine Corps Reserve.
EDUCATION
Loyola University School of Law, Los Angeles, California.