Click here for printer-friendly version.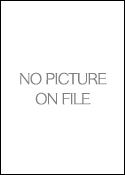 HON. JACK TENNER (Ret.)
Judge Tenner was appointed to the Los Angeles County Superior Court in 1980 and served until 1990 on the Civil Trial and Criminal Trial departments. During his tenure, he was a member of the Executive Committee and the BAJI Committee, member and Chair of the Settlement and Arbitration Committee and Chair of the Protracted Litigation Committee.
EXPERIENCE AND SPECIALTIES
Judge Tenner practiced law in Los Angeles County from 1947-1980 as a sole practitioner, and with Magana, Olney, Levy, Cathcart & Gelfand, and as a partner in Olney, Levy, Kaplan & Tenner. In private practice, Judge Tenner specialized in personal injury trial and appellate work. He argued personal injury and insurance cases before the California State Supreme Court and Appellate Courts, and represented plaintiffs in civil rights cases involving many public entities.
It is estimated that Judge Tenner handled more settlement conferences than any of his contempories on the Los Angeles County Superior Court bench and he settled many multi-million dollar complex cases for a broad range of legal issues.
Judge Tenner specializes in personal injury, insurance coverage, medical and legal malpractice, products liability, wrongful termination, land and construction disputes.
SPECIAL HONORS AND MEMBERSHIPS
"Judge of the Year," Hollywood Bar Association, the California Trial Lawyers Association, and the Los Angeles Trial Lawyers' Association; "Judge of the Year," in a joint citation issued by the Constitutional Rights Foundation and the Los Angeles County Bar Association; Member, California Committee on Gender Bias in the Courts; Moderator of Continuing Education of the Bar program "Preparing and Presenting Successful Civil Jury Instructions;" Co-editor of the California Practice Guide on personal injury, The Rutter Group.
EDUCATION
LL.B, DePaul University School of Law, 1942