Click here for printer-friendly version.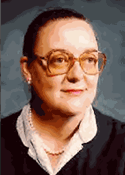 Commissioner, Los Angeles County Superior Court, 1982-1997. Judicial Assignments: Civil Law & Motion (seven years), Trials, (three years), Family Law (five years), Probate (five years). All assignments included extensive settlement experience. Senior Judicial Attorney, California Courts of Appeal, San Bernardino, California, 1977-1982 (wrote approximately 1,100 proposed opinions in cases on appeal and writs).
EXPERIENCE AND SPECIALTIES
Commissioner Shapiro conducted over 600 civil settlement conferences, with an 80% settlement rate, from her appointment to the Los Angeles County Superior Court bench in 1982 until her retirement in 1997. Since retiring from the bench she provides private dispute resolution services to the Southern California legal community.
Her dispute resolution experience emphasizes probate, including will contests, trusts and conservatorships, personal injury (and UM claims), employment, medical and legal malpractice, real estate, business and complex commercial disputes, public entity law, maritime, contracts, premises liability, products liability, construction defects, insurance coverage and bad faith, land use, environmental law, subsidence litigation, and family law. Commissioner Shapiro has successfully resolved hundreds of cases, including many complicated civil and probate matters. She has served as an expert witness in various probate cases.
Straus Institute for Dispute Resolution, Pepperdine University School of Law, Mediation Training and Advanced Mediation Skills.
EDUCATION
New York University School of Law, Graduate Division, studied Tax Law, 1965-1966
LL.B., University of Pennsylvania Law School, 1965
B.A., Psychology, Mills College, Oakland, CA, 1961