Click here for printer-friendly version.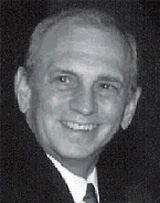 Steven Richard Sauer has served as an Arbitrator and Mediator for more than 10,000 cases in a wide range of civil matters, since 1974-present. He is considered one of the most experienced commercial arbitrators in the state of California. He is an active public speaker and author of many articles concerning dispute resolution.
EXPERIENCE AND SPECIALTIES
Steven has served as an Arbitrator and Mediator to resolve business and commercial matters (domestic and international), construction design and defects, employment, discrimination, wrongful termination, civil rights, entertainment, intellectual property, textile, medical and legal malpractice, securities, real estate, elder abuse, insurance/bad faith, healthcare, environmental, agriculture, personal injury, wrongful death and tort related commercial and consumer disputes, including breach of contract, fraud and misrepresentation.
Prior to serving as a full time Arbitrator and Mediator, Steven tried more than 300 civil and criminal cases and appeals and conducted more than 2,000 settlement conferences in state and federal court.
SPECIAL APPOINTMENTS
Appointed to American Arbitration Association National Business and Construction Arbitration Panels, 1974, the AAA New York No-Fault Insurance Panel, 1975 and the AAA Commercial Mediation Panel, 1976. Appointed to National Panel of Arbitrators for National Association of Securities Dealers, 1978 and to National Panel of Arbitrators of the New York Stock Exchange, American Stock Exchange and Pacific Stock Exchange, 1984.
Judicial arbitrator and mediator for California Superior Courts from San Diego to San Francisco of more than 5,000 binding and non-binding arbitrations and mediations involving all types of commercial, construction, employment, tort and consumer disputes.
Appointed to Municipal Securities Rule Making Board, Washington, D.C. Arbitrator Panel, 1984; California Public Works Construction Contract Arbitration Tribunal, 1985 and Los Angeles Superior Court asbestos arbitrator panel, 1987; Special Master Panel-Marin County Superior Court, 1987-1988; Riverside County Superior Court Arbitration Committee, 1987-1990. Special Consultant to National Aeronautical and Space Administration (NASA) Committee developing dispute resolution protocol for non-military International space station, 1988; Consultant to Chair of Judicial Counsel Sub-Committee developing arbitration rules in non-fast-track counties, 1989. Los Angeles Police Commission Hearing Examiner; Neutral for Arts Arbitration and Mediation Services (California Lawyers for the Arts), 2001. Appointed to U.S. District Court, Central District of California Attorney Settlement Officer Panel, 2002; Hearing Examiner for City of Los Angeles Civil Service Commission, 2003; Appointed Special Counsel to Chair of American Psychological Association's Task Force on the Psychological Effects of Efforts to Prevent Terrorism, 2003.
REPRESENTATIVE CASES HEARD AS NEUTRAL
Glass-ceiling discrimination class action in securities industry; International contract dispute on importation of defective textiles; repudiation of $30 MM multi-picture film production finance agreement; land subsidence damage; business valuation disputes; accounting fraud; unauthorized trademark use; fraudulent delivery of wrong remains by mortuary/crematorium to grieving family members of infant decedent; commercial real estate sale rescission based on undisclosed construction defects; legal malpractice; violation of non-competition agreements/unfair competition claims; theft of confidential customer lists; embezzlement by bank employees; claim that defective advertising material ruined multi-million dollar national television marketing campaign; catastrophic personal injury and wrongful death claims caused by elder abuse; civil rights violations; medical malpractice; defective roadway design; construction defects; product liability; valuation of reasonable medical expense and life plan for victims of traumatic spine/brain injuries; construction defect claim when multi-million dollar multi-story commercial/residential structure denied certificate of occupancy by City of New York; constructive discharge/hostile work environment; age/sex discrimination of executives; sexual harassment; reverse discrimination; whistle-blower retaliation wrongful termination claim by container truck driver alleging company created public danger by permitting the transportation of hazardous chemical in their unsafe vehicles on state and federal roadways; claim by hospital registered nurse she was fired for complaining hospital used crash cart equipment with fraudulent inspection certificates; construction defect claim against manufacturer of protective door for government nuclear ordinance facility alleging improper reading of design plans and engineering notes; claim by utility executive he was terminated for disclosing company secretly transported nuclear materials illegally through city residential streets; and many more.
LEGAL BACKGROUND
Law Offices of Steven Richard Sauer, 1973-present. Also worked with prominent companies such as Carnation Company, USA Petroleum, Shell Oil Company, Banker's Trust Company and Automatic Data Processing (ADP).
PROFESSIONAL LICENSES/ADMISSIONS
California Bar, 1979; New York Bar, 1973. U.S. District Court, Central and Northern District of California, 1980; U.S. District Court for Southern and Eastern District of New York, 1975. Real Estate License (New Jersey), 1966), NASD Registered Rep License, 1966.
EDUCATION
J.D., St. John's University School of Law, 1970
Bernard Baruch Graduate School of Business (Accounting/Taxation), 1968
College of Arts and Science, Rutgers University, 1966