Click here for printer-friendly version.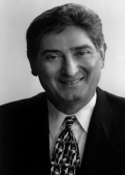 MYER J. SANKARY, ESQ.
Mr. Sankary's career in ADR is extensive, starting with family law mediation as early as 1985. Based upon his research, training and experience, Mr. Sankary is particularly astute in assisting attorneys in the negotiating process during mediation and is sensitive to cross-cultural and personality issues which may affect the attitudes of parties in the dispute. He consistently receives high grades in evaluations by attorneys who participated in mediations conducted by Mr. Sankary.
EXPERIENCE AND SPECIALTIES
Probate, wills, trusts, conservatorships, personal injury, construction defects, business and commercial matters, real estate, premise liability, product liability, employment law (including discrimination,) and family law.
Mediator and Arbitrator, Los Angeles Superior Court Panel of Arbitrators and Mediators
Mediator, Los Angeles Probate Court Panel of Mediators
Mediator, San Fernando Valley Bar Association Court Preferred Panel of Mediators
Arbitrator, Kaiser Permanente Arbitration Panel
Judge Pro Tem, Los Angeles Superior Court, former
Dispute Resolution Training And Teaching
Adjunct Instructor, Phillips Graduate Institute, Collaborative Negotiations in Conflict Resolution Advanced Mediation Training , Straus Institute

Pepperdine Law School Mediating the Litigated Case, Straus Institute

Pepperdine Law School Mediation Masters Forum, Straus Institute

Pepperdine Law School, Negotiating Techniques in Mediation

Civil and Probate Mediation Training, J. D., Mediation Center, Inc

Mediation Workshop at School For Peace, at Latrun, Israel Difficult Parties and Cross-cultural Issues in Mediation Cases, State Bar of California
EDUCATION
Straus Institute, Pepperdine Law School, Malibu, Dispute Resolution Training programs, 1996 to present

J.D., Harvard Law School, 1965

B.A., Texas Christian University, Philosophy and Metaphysics, 1962 [summa cum laude]