Click here for printer-friendly version.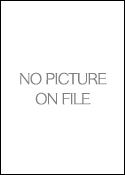 Judge Roberts was appointed to the California Court of Appeals, Third District, 1987. He served as Judge of the Los Angeles Superior Court for three years, and Judge of the Municipal Court and Commissioner for four years.
EXPERIENCE AND SPECIALTIES
Judge Roberts' judicial experience includes presiding over matters concerning construction, environmental law, health care, torts, personal injury, professional liability, and consumer warranty issues. He presided over numerous settlement conferences and resolution of discovery disputes. Judge Roberts is frequently assigned by the Judicial Council of California to preside over trials in various Superior Courts. He taught at Hastings College of Advocacy, University of California, McGeorge School of Law and San Fernando Valley College of Law, at La Vern. He is a frequent lecturer for Continuing Education of the Bar programs sponsored by the State Bar.
SPECIAL HONORS AND MEMBERSHIPS
Member of California Conference of Judges, past President, San Fernando Valley Bar Association and Trustee, Los Angeles Bar Association.
PUBLICATIONS
Author of numerous articles published in many legal journals, including the California State Bar Journal, Los Angeles County Bar Journal and San Fernando Valley Bar Journal. Consultant for Legal Secretary's Handbook, two editions.
EDUCATION
B.A., Loyola - Marymount University
J.D., Loyola Law School
L.L.D., University of San Fernando Valley (Honorary).