Click here for printer-friendly version.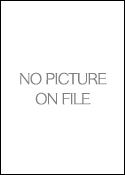 HONORABLE ELWOOD M. RICH (Ret.)
Judge of the Riverside Superior Court, 1971-1980; Judge of the Riverside Municipal Court, 1953-1971; Deputy District Attorney, Riverside County, 1947-1953.
EXPERIENCE AND SPECIALTIES
Since 1984, Judge Rich has served as an Arbitrator and Mediator on thousands of cases, specializing in contracts commercial law, construction defects, trusts and estates, employment, labor law and personal injury matters. Presently, Judge Rich serves as Mediator in the Riverside Superior Court for settlement conferences for all civil cases in which the time for trial is estimated to exceed one day.
SPECIAL HONORS AND MEMBERSHIPS
Member of California Judges Association; State Bar of California; Riverside County Bar Association. Received "Judge of the Year," award for Riverside County in 1979 and 1986 in recognition of his success in mediating numerous cases to a settlement. Dean of California Southern Law School, Riverside, 1971 to present.
PUBLICATIONS
Author on Mediation, Published by CJER and used by the State Bar in its CEB programs on mediation.
EDUCATION
B.A., Duke University, 1943
J.D., University of Illinois, 1946