Click here for printer-friendly version.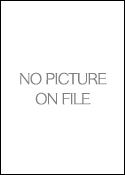 HON. BLAINE PETTITT (Ret.)
Judge of the Superior Court of Fresno County for 11 years; Presiding Judge, 2 years; Presiding Judge of the Family Court Department 1.5 years; Currently serving by assignment of the Judicial Council in the Superior Courts and Court of Appeals.
EXPERIENCE AND SPECIALITIES
In private practice, Judge Pettitt was a name partner in his own law firm where he practiced all areas of civil litigation for 21 years. As a Judge, he presided over cases concerning personal injury, commercial law, real estate, construction, business torts, professional liability, and family law. He is extremely active as an arbitrator and mediator and he is frequently requested to preside over settlement conferences and discovery disputes.
SPECIAL HONORS AND MEMBERSHIPS
Member of the State Department of Public Safety Advisory Committee and the California Judges Association.
EDUCATION
J.D., Hastings College of the Law, 1941.