Click here for printer-friendly version.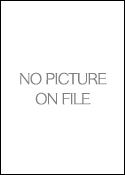 HON. IRVING H. PERLUSS (Ret.)
Judge of the Sacramento County Superior Court for 20 years; Justice Pro Tem, California Court of Appeal, Third District, 1972 and 1982; Special Master, California Supreme Court, 1975; Presiding Judge, Sacramento County Superior Court for 1 year.
EXPERIENCE AND SPECIALTIES
Currently engaged in private practice, Judge Perluss practices all areas of civil litigation. Representative clients include the South Tahoe Public Utility District, Arcade Water District and Sacramento Savings and Loan Association.
His experience as an attorney and judge includes construction matters, contracts and commercial law, consumer warranty matters, employment/wrongful termination, environmental law, family law, health care, insurance coverage and indemnity issues, lender liability, medical and professional malpractice, personal injury, products liability, real estate and trusts and estates. Judge Perluss spent 15 years as a settlement judge hearing 2 cases a day, 5 days a week, 48 weeks a year.
SPECIAL HONORS AND MEMBERSHIPS
Chairman, Liason Committee with Governors of State Bar; Past Member, Planning Committee, Conference on Reform of Trial and Appellate Courts.
PUBLICATIONS
Author of "Forma Pauperis Suits in California," 27 Cal. L. Review; "Use of Writ of Error Corum Nobis in California," 27 Cal. L. Review; "Accounting for Valuation and Appreciation of Fixed Assets under the Securities Act of 1933," Cal. L. Review.
Co-authored "Text for Course in Trials," with Judge Julius M. Title for California College of Trial Judges.
EDUCATION
B.S., University of California at Los Angeles
LL.B., University of California, Berkeley, Boalt Hall