Click here for printer-friendly version.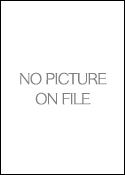 HON. RICHARD MONTES (Ret.)
Judge of the Superior Court, Los Angeles County, 1976. Presiding Judge of the Alhambra Municipal Court 1978-1980. Supervising Judge of Northeast District, Master Calendar, Law and Motion, 1991-1993 and Civil Direct Calendar 1993-1995.
EXPERIENCE AND SPECIALTIES
Judge Montes has conducted hundreds of mediations and arbitrations in the areas of family law, environmental law, business and contracts, real estate, products liability and personal injury.
Lecturer, Los Angeles County Bar Symposium, Rutter Group and C.E.B Presentations, 1985-present.
EDUCATION
J.D., Loyola Law School, 1967