Click here for printer-friendly version.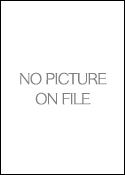 HON. RICHARD MEDNICK (Ret.)
Judge Mednick was a U.S. Bankruptcy Judge from 1976-1986. He was Supervisor of the Title Insurance and Trust Company Litigation Department from 1973-1975, and was in private practice from 1966-1973, specializing in real estate and business transactions. After retiring from the bench, he returned to private practice as a sole practitioner in Century City, limiting his practice to bankruptcy and bankruptcy related matters. He is a member of the Trustee Panel for the office of the United States Trustee, since 1987.
EXPERIENCE AND SPECIALTIES
Judge Mednick's areas of expertise include real estate, business, bankruptcy, family law, construction defects, contracts and commercial matters, insurance coverage and indemnity matters, lender liability, personal injury, and trusts and estates. Judge Mednick has overseen settlements for more than 25 years, and has conducted thousands of settlement conferences.
He has contributed widely to journals and reference publications in his specialty areas.
He has taught law courses as adjunct professor at Southwestern College of Law, Loyola University College of Law, San Fernando College of Law, and Pierce College, including torts, agency, family law, wills, Uniform Commercial Code, debtor-creditor rights, bankruptcy law, real estate law, and business law.
SPECIAL HONORS AND MEMBERSHIPS
Speaker, American Bar Association President's Showcase, Family Law Section on Bankruptcy, 1984, 1987; Lecturer, Practicing Law Institute, 1983; lecturer, Continuing Education of the Bar (CEB), California State Bar Association, 1983, 1984, 1987; Member: National Conference of Bankruptcy Judges; Board of Governors, Financial Lawyers' Conference, 1980-1983; Board of Governors, Loyola Law School Alumni Association; Lawyers' Club of Los Angeles County and Bankruptcy Study Group.
EDUCATION
J.D., Loyola Law School, Los Angeles, 1966
M.S., University of Southern California, 1955
B.A., University of California, Los Angeles, 1954
Certified Pubic Accountant, 1966