Click here for printer-friendly version.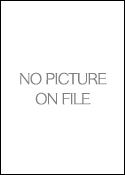 GIG KYRIANCOU, ESQ
EXPERIENCE AND SPECIALTIES
In 1984, Gig Kyriacou, Esq. joined the law firm of Levin, Ballin, Plotkin & Zimering. Five years later, Gig became a partner in Levin, Ballin, In 1991, he joined the reorganized firm of Plotkin, Marutain & Kyriacou, which represented both plaintiffs and defendants in complex civil litigation matters.
Gig Kyriacou is available to mediate disputes concerning employment disputes, commercial/business, real estate, construction, environmental, public policy, partnership/corporate, professional malpractice claims, trusts, wills and conservatorships, and serious injury claims.
Gig Kyriacou devotes his practice exclusively to mediation. He has been characterized as a "natural problem solver" by his colleagues who encouraged him to enter the field of mediation. Gig has been the driving force in resolving hundreds of cases, many involving complex, multi-party and bitterly-contested disputes. Where others may have given up, Gig has used his negotiation skills, patience, persistence and creativity, to achieve successful resolutions, many of the "win-win" variety.
Gig's strengths include his ability to absorb, analyze and distill complex matters and to deal with difficult parties and resolve emotionally charged disputes. Gig has been successful in resolving well over 90% of the cases he has mediated as a result of his quiet tenacity and his effective use of the process.
MEMBERSHIPS
International Academy of Mediators, American Bar Association, L.A., Superior Court's ADR Committee, Southern California Mediation Association, (Director & Co-Chair)
PUBLICATIONS
Author, "Get Ready . . . attorneys who are well prepared likely to achieve success in mediation" (Verdicts & Settlements Supplement to the Daily Journal, March 5, 1999): "Top Ten Tips for Mediating Commercial Disputes," (Association of Business Trial Lawyers' ABTL Report, Oct. 1998); "Legal Battles . . . Rude behavior and personal attacks are not a necessary part of the litigation," (California Law Business, Nov. 1, 1999)
EDUCATION
B.A., University of Southern California; 1981, J.D., Boalt Hall School of Law; 1984.