Click here for printer-friendly version.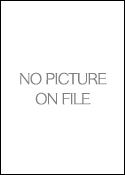 Judge Kolker served as a District Associate Judge (equivalent to California Municipal Court Judge) Black Hawk County, Iowa, for three years; Served as Assistant United States Attorney, Southern District of California, for three years.
EXPERIENCE AND SPECIALTIES
In private practice, Judge Kolker was a trial lawyer, with emphasis in civil litigation, business and contract disputes, corporate and partnership matters, estate planning and probate. He is also experienced in real property transactions, title litigation, labor/management matters and municipal law.
As a judge, he has presided over a variety of legal issues, including contracts and commercial, employment/wrongful termination, family law, insurance coverage and indemnity, medical/professional malpractice, personal injury, products liability and trusts and estates. He has presided over numerous settlement conferences and discovery disputes. Judge Kolker is active as an arbitrator and mediator, and he is frequently assigned by the Judicial Council to serve as an arbitrator in Southern California Superior and Municipal Courts.
Previously, he served as Chairman of the Iowa Public Employment Relations Board where he presided over all board hearings and supervised all mediation, fact-finding and arbitration of public sector bargaining and grievance disputes.
SPECIAL HONORS AND MEMBERSHIPS
Member of Society of Professionals in Dispute Resolution, Academy of Family Mediators and Southern California Mediation Association. Former Director, Rancho Bernardo Chamber of Commerce and Rancho Bernardo Community Planning Board. Former Adjunct Professor of Law, National University College of Law, San Diego, California.
EDUCATION
J.D., University of Iowa College of Law, 1968
B.A., University of Iowa, 1965