Click here for printer-friendly version.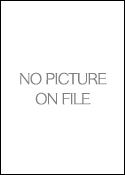 HON. DANA SENIT HENRY (Ret.)
Judge Henry served as a Superior Court Judge, Los Angeles County, 1983-1992, serving the last three years in the Family Law Department. She served as Municipal Court Judge, Los Angeles County, 1982-1983 and Municipal Court Judge, San Bernardino County, 1979-1982.
In private practice, Judge Henry worked on environmental class action litigation with the law firm Wilke, Atkinson Boller & Falls. She worked with the California Department of Transportation in various capacities, from 1973-1979, including Trial Attorney, handling personal injury, condemnation and design defect cases, to Assistant District Director, Assistant to Deputy Director and Chief Counsel for CALTRANS, handling matters throughout California. She also served as Special Representative for the California Conservation Corps. (courtesy of the Department of Transportation), 1976-1977.
EXPERIENCE AND SPECIALTIES
Judge Henry is currently active as an Arbitrator, Mediator, and Private Judge, specializing in employment law, family law, probate, business and commercial matters, elder care, personal injury and products liability. She also serves as a special master and referee. Judge Henry is available throughout California, Nevada, and Utah.
As a Judge in the Family Law Department, she heard divorce and custody matters and was noted for hearings in difficult, non-traditional custody disputes, non-biological parents rights, and related issues. She is recognized for developing and implementing effective alternative solutions to traditional court litigation for family proceedings and designing creative solutions in child custody hearings.
Judge Henry has extensive experience mediating and resolving employment law cases, including:
Board of Fire Commissioners, Los Angeles: Developed and implemented affirmative action programs and standards for fair and equitable recruitment and advancement of minorities and women. Developed grievance procedures between management and labor union.

Sexual Discrimination: Resolved high profile cases involving talent agency, major corporations, and local business restaurants with issues concerning hostile work environment.

Age Discrimination: Claims involving major corporation and a mid-level manager.

Gender and Race Discrimination: Created policy to allow women to compete for fire fighter positions. Created policies with police and fire departments for gender neutral environments.

Created innovative programs in community colleges to train people to develop skills for non-traditional careers.

Conducted hearings and neutral evaluations in matters alleging constructive discharge, denial of promotion and other benefits because of alleged racial bias.

Race Discrimination: Country club sued for national origin discrimination. EEOC was one of the parties. Radio station sued by disc jockey.

"Whistleblower" Claims: Termination of a long-term employee claiming retaliation by major harbor company for reporting alleged violation to federal government.

Disability Claims: Mediator in claim involving major book company and Center for Law and the Handicapped.
Also handled matters involving religious discrimination and sexual orientation discrimination.
PROFESSIONAL ACTIVITIES AND AFFILIATIONS
Judge Henry is active in many organizations, including: Speaker at American Bar Association convention on family law issues and Alternative Dispute Resolution; Consultant for Rutter Group "Alternative Dispute Resolution" California Practice Guide; Member of Los Angeles County Bar Alternative Dispute Resolution Section, Executive Committee and Employment Law Section; Member of State Bar of California Family Law Custody Committee and Labor Committee.
EDUCATION
J.D., University of San Diego, 1972
B.A., Political Science, California State University of Northridge, 1969