Click here for printer-friendly version.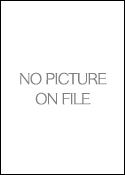 Judge of the Sacramento County Superior court for 7 years; Judge of the Sacramento County Municipal Court for 10 years. Assigned by the Chief Justice of California to sit as Justice of the Court of Appeal, Third Appellate District.
EXPERIENCE AND SPECIALTIES
In private practice as a trial lawyer, Judge Grossfeld specialized in business and corporate disputes. As a judge, he has presided over a variety of legal issues such as construction matters, contracts and commercial law, employment/wrongful termination, environmental law, family law, insurance coverage and indemnity issues, lender liability, medical and professional malpractice, personal injury, products liability, real estate, toxic torts and trusts and estates.
SPECIAL HONORS AND MEMBERSHIPS
Member, California State Board of Architectural Examiners, 1991-present; Certified Member, California Public Works Contract Arbitration Committee, 1993-present. Special consultant to the Commission on State Government and Economy, 1989.
EDUCATION
B.S., University of California at Berkeley, 1956
J.D., University of California, Hastings College of Law, 1959.