Click here for printer-friendly version.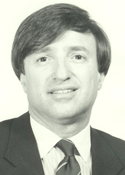 Principal of the Law Offices of Jeffrey L. Graubart, established in 1971. The firm is a general, business and civil practice offering a wide range of legal services in the fields of corporate and business law, entertainment law, international law, copyright and trademark infringement, motion pictures, music, music publishing, multimedia, book publishing and theater law.
EXPERIENCE AND SPECIALTIES

Mr. Graubart specializes in Entertainment Law, International Law, Corporate and Business Law, Civil Litigation, Copyright Infringement, Trademark Infringement, Motion Pictures, Music, Music Publishing, Multimedia, Book Publishing and Theater Law.
SPECIAL HONORS AND MEMBERSHIPS

Recipient: Deems-Taylor Award from American Society of Composers, Authors and Publishers, 1981.
Faculty Member: The New School for Social Research, 1983-1985; Golden Gate University, 1977-1978; California State University, 1978. Adjunct Professor, New York University, 1983-1986. Lecturer: UCLA, 1988- ; University of Southern California, 1988- . Honorary Life Member and Governor, National Academy of Recording Arts and Sciences. Trustee, The Copyright Society of the U.S.A., 1999- . Vice President and Trustee, Film Music Society, 1989- . Director, Jazzmobile, Inc., 1983-1986. Member: Beverly Hills (Chair, International Law Section, 1995-1996), Los Angeles County (Executive Committee, International Law Section, 1996- ) and American (Chair, Moral Rights Sub-Committee, 1992).
PUBLICATIONS
Author: "GATT and U.S. Moral Rights," Copyright World, June/July, 1995; "The Agony and the Ecstasy," Los Angeles Lawyer, April, 1995; "U.S. Moral Rights and the GATT," New York Law Journal, April 14, 1995; "Changes in Canadian Copyright Law," New York Law Journal, April 1, 1988; "U.S. Moral Rights: Fact or Fiction," New York Law Journal, August 7, 1992; "The Validity of the Publisher-Songwriter Agreement," Beverly Hills Bar Association Journal, Fall, 1986; "Self Publishing and the Songwriter/Music Publisher Agreement," Entertainment Law Reporter, September 1986.
REPORTED CASES
Los Angeles News Service v. Tullo, 973 F.2d 791 (9th Cir. 1992).
EDUCATION
B.S. University of Illinois, 1962
J.D. Northwestern University, 1965