Click here for printer-friendly version.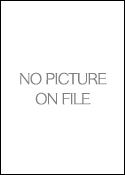 HONORABLE MARTHA GOLDIN (Ret.)
Judge Goldin served as a Los Angeles Superior Court Judge for fourteen years and was Supervising Judge of the Superior Court probate departments. Judge Goldin served as Justice pro tem, for the Court of Appeal, Second Appellate District, in 1981 and 1985.
EXPERIENCE AND SPECIALTIES
Since retiring from the court in 1996, Judge Goldin has presided over numerous arbitrations and mediations, with an emphasis on probate matters.
PUBLICATIONS
Judge Goldin is the author of the opinion in Doris Day v. Rosenthal, 170 CA 3rd 1125 (1985), a leading opinion on legal ethics and attorney misconduct and Westinghouse Electric Corporation, v. County of Los Angeles, 129 CA3rd 771 (1982), a case of first impression on stop notices.
SPECIAL HONORS AND MEMBERSHIP
Judge Goldin remains active in judicial educational activities and publications, serving as a faculty member of the CJER Probate Institute, judicial advisor to the Estate Planning, Trust and Probate section of the State Bar of California, presenter of Los Angeles County Bar Probate programs, Rutter Group presenter in Probate and Expert Witness programs, and Chair, Los Angeles Superior Court Probate Committee.
Co-Author (with Ronald W. Anteau) of Death and Dissolution, Family Law Reference Book, Los Angeles County Bar, 1994.
Adjunct Professor of Law, Fernando Valley College of Law.
EDUCATION
J.D., University of Southern California
B.A., University of Southern California