Click here for printer-friendly version.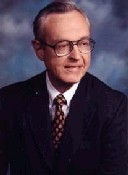 CHARLES W. FROEHLICH, JR. (Ret.)
Justice Froehlich served as Associate Justice of the Court of Appeal, Fourth District, Division One (San Diego) from 1988-1995; Judge of the Superior Court, San Diego County, 1972-1982.
EXPERIENCE AND SPECIALTIES
Justice Froehlich currently serves as an arbitrator, mediator, special master and referee for all types of civil matters. He specializes in resolving disputes in the fields of family law, insurance coverage/bad faith, construction defect, real estate, business and commercial matters, partnerships and corporations, probate and securities. He served a term as a probate referee and also serves as a consultant for appellate matters.

In private practice, Justice Froehlich specialized in business, commercial and tax law, with an emphasis on civil litigation, 1956-1988.

PROFESSIONAL ACTIVITES
Former Professor of law: Boalt Hall, teaching courses in income tax, trusts and legal ethics.
Former Adjunct Professor: California Western University and University of San Diego law schools, teaching courses in torts, income tax, equity, corporations and civil procedure.
Previously licensed as a securities broker with the NASD and as a real estate broker. Author of numerous articles published in various publications.
Instructor with Continuing Education of the Bar and the Rutter Group.
Appellate Specialist, 1996-2001.
Member of Appellate Advisory Board, 1997-2001.
EDUCATION
J.D., Boalt Hall, University of California at Berkeley, 1956 (Order of the Coif; Editor in Chief of the California Law Review)
Stanford University, 1951 (with "great distinction")
ADR SPECIALTIES
Appellate Law
Business/Commercial
Complex Litigation
Construction Defect
Family Law
Insurance Coverage/Bad Faith
Probate/Trust & Estate
Real Estate
Special Masters/Discovery Referee