Click here for printer-friendly version.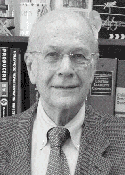 Dixon Dern is an internationally recognized Attorney, Arbitrator and Mediator, with extensive experience in Entertainment and Intellectual Property Law, Domestic and International Film Financing and Distribution, entertainment industry transactions, Labor Law within the entertainment industry, and general business areas.
DISPUTE RESOLUTION EXPERIENCE
Dixon is regarded as a preeminent Arbitrator and Mediator in the entertainment field. Since 1967 he has served as a neutral Arbitrator in entertainment and labor matters. Many of his arbitration opinions rendered in the labor industry are cited as leading opinions and followed as precedent. In the past five years he has accepted assignments serving as both Arbitrator and/or Mediator in hundreds of disputes in all areas of entertainment, intellectual property and labor law.
Neutral Arbitrator, AFMA (American Film Market) Arbitration Panel and member of its Advisory Committee.

Member, Arbitration Panel, World Intellectual Property Organization (WIPO), Geneva

International Chamber of Commerce (ICC) Arbitration Tribunal (on list of available Arbitrators for entertainment and intellectual property matters).

Neutral Arbitrator, Producers/Writers Guild of America Arbitration Panel

Neutral Arbitrator, Producers/Directors Guild of America Arbitration Panel

Formerly, member of AAA Labor and Commercial Panels for Arbitration and Mediation.
DISPUTE RESOLUTION TRAINING
Participant, Beverly Hills Bar Association - Mediation Seminars
Participant in Mediator Training from the Los Angeles County Bar Association Dispute Resolution Services (DRS) thirty hours mediation training, basic mediation training and advanced mediation training for commercial and work place disputes.
EXPERIENCE AND SPECIALTIES
Dixon specializes in all aspects of entertainment and intellectual property law, with emphasis on areas of television and film production, financing and distribution. He has represented independent producers and distribution companies on all continents, associations with international financing and completion bonding entities. He also specializes in the field of current business and technological advances. He is considered an expert authority on some of Hollywood's most complicated legal issues and frequently serves as a consultant for other attorneys. He is a former Guest Professor, University of Southern California Law Center; former Adjunct Professor of Entertainment and Copyright Law, Loyola Law School and University of San Diego Law School. He is currently an Adjunct Professor teaching courses in arbitration and Alternative Dispute Resolution processes at California State University, Dominguez Hills.
WORK EXPERIENCE
Law Offices of Dixon Q. Dern, P.C. 1995-Present

Dern & Vein, 1993-1995

Dern & Donaldson, 1990-1993

Kinsella, Boesch, Fujikawa & Towle, 1989-1990

Dern, Mason & Floum (and predecessors), 1967-1989

West Coast Counsel/Director of Business Affairs, United Artists Television, 1965-1967

General Studio Counsel: Desilu Productions Inc., 1962-1965

Attorney, CBS Television, 1958-1962

Attorney, UPA Pictures, 1956-1958

Private Practice, 1954-1956
PROFESSIONAL MEMBERSHIPS
State Bar of California: (Former Vice President and Member of Board of Governors)
Beverly Hills Bar Association: (Former President)
Los Angeles County Bar Association - (Former Trustee)
Los Angeles Copyright Society (Former President).
American Bar Association (formerly National Bar Presidents Conference): (Patent, Trademark and Copyright Section; Entertainment & Sports Law Forum; Communications Law Forum).
EDUCATION
J.D., Stanford University
B.A., Stanford University