Click here for printer-friendly version.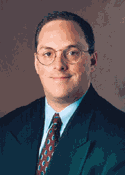 Mr. Collodel is Special Counsel in the law firm Sedgwick Detert, Moran & Arnold. He works with public entities and private sector clients, handling civil litigation matters in state and federal courts. He is certified by The State Bar of California Office of Legal Specialization as an Appellate Law Specialist.
EXPERIENCE AND SPECIALTIES
Mr. Collodel specializes in appellate law and complex litigation concerning, among other issues, civil rights violations, constitutional questions, government tort claims, healthcare matters, business torts, insurance coverage, and general liability disputes. He has participated in proceedings before the United States Supreme Court, United States Court of Appeals for the Ninth Circuit, California Supreme Court and California Court of Appeal, and has more than thirty published decisions.
He completed the California Court of Appeal mediation training course, 2002.
AFFILIATIONS AND ACCOMPLISHMENTS
Member of the Los Angeles County Bar Association; Served on Appellate Courts and Appellate Election Evaluations Committees since 1993.
Chair of subcommittee that prepared the Appellate Courts Committee's Primer for California's Second District Court of Appeal, designed to serve as a guide for infrequent appellate practitioners and pro se litigants.
Member of DRI's Appellate Advocacy's Steering Committee (Editor for an upcoming book on appellate practice)
Board of Governors (including service as President in 2000) of the Italian-American Lawyers Association since 1995.
Volunteer settlement officer for the Los Angeles County Superior Court (1993-present) and the Second District Court of Appeal (1996-present).
PRESENTATIONS AND PUBLICATIONS
"Oral Argument-California Style?", Defense Research Institute's Appellate Advocacy Committee's Certworthy, (Fall 1998).
"Musings about Legal Writing," published in DRI's "For the Defense," (August 2001).
EDUCATION
A.B., University of Notre Dame, 1980
J.D., University of the Pacific, McGeorge School of Law, 1983
Representative Cases and Published Opinions for Douglas J. Collodel:
Cook v. Caterpillar Inc., No. A094080 (Cal.Ct.App. 2002)–Affirming summary judgment entered against welder who was severely burned during on-site repair of construction equipment.
Caterpillar Inc. v. Superior Court, No. E031349 (Cal.Ct.App. 2002)–Writ of mandate issued directing trial court to vacate order denying motion for good faith settlement and enter order granting the motion.
Carson Harbor Village, Ltd. v. Unocal Corp., 270 F.3d 863 (9th Cir. 2001) (en banc)–Ninth Circuit addresses responsibility for environmental cleanup costs under CERCLA, including resolution of "disposal" in the context of active/passive migration of contaminants
Monarch Healthcare v. Superior Court, 78 Cal.App.4th 1282, 93 Cal.Rptr.2d 619 (2000) –In unfair competition action, Court of Appeal issued writ relief compelling trial court to uphold non-party's written objections to a deposition subpoena; non-party petitioner had properly preserved its right to object and did not need to file motion to quash the subpoena.
Shipman v. Boething Treeland Farms, Inc., 77 Cal.App.4th 1424 (Cal.Ct.App. 2000)–Judgment for property owner affirmed in novel case applying recreational use immunity to allegations of landowner's allegedly active negligence.
Fisch v. United Spancrete, No. B122481 (Cal.Ct.App. 1999)–Affirming dismissal of case against foreign defendant based on motion to quash service of summons.
Felix v. City of Burbank, No. 97-56461 (9th Cir. 1999)–Affirmed judgment against employee who asserted disability under the Americans with Disabilities Act.
Artiglio v. Corning, Inc., 18 Cal. 4th 604 (Cal. Supreme Court 1998)–Affirmed grant of summary judgment for manufacturer on more than 200 breast implant cases because plaintiffs did not meet the standard for duty under their negligent undertaking theory, which was based on Restatement Second of Torts section 324A. The Supreme Court determined that the manufacturer's toxicology research, which was conducted for one of its subsidiaries, did not create a duty to third parties who years later used a medical product manufactured by the subsidiary that was unrelated to the toxicology testing.
City of Burbank v. Superior Court, No. B112981 (Cal.Ct.App. 1997)–Writ of mandate issued directing trial court to dismiss action based on res judicata principles after plaintiff tried to pursue state tort claims in state court following plaintiff's adverse summary judgment on related federal claims which had been brought in federal court.
Thompson v. Mahre, 110 F.3d 716 (9th Cir. 1997)–Amicus counsel for over 200 cities in a federal civil rights action with a protracted appellate history, filing briefs supporting petition for certiorari in the U.S. Supreme Court and supporting successful police officer defendants in Court of Appeals.
Rohr Industries, Inc. v. First State Insurance Co., 59 Cal.App.4th 1480 (Cal.Ct.App. 1997)–In good faith settlement context, trial court cannot bar claims for contribution and indemnity of non-settling co-insurers.
Moriya v. County of Los Angeles, No. B084610 (Cal.Ct.App. 1997)–In fatal shooting case, Court of Appeal affirmed judgment on directed verdict entered after hung jury was unable to reach a verdict.
Heeney v. Mansfield Scientific, Inc., No. 95-55797 (9th Cir. 1996)–Affirmed summary judgment for manufacturer in products liability action based on expiration of statute of limitations.
Reynolds v. County of San Diego, 84 F.3d 1162 (9th Cir. 1996) affirming 858 F. Supp. 1064–In a comprehensive opinion affirming a summary judgment in favor of a deputy sheriff sued in a federal civil rights action, the Ninth Circuit Court of Appeals holds that where a suspect is armed and in close proximity to the officer, the officer may use deadly force to defend himself.
Robbins v. Hamburger Home for Girls, 32 Cal.App.4th 671 (Cal.Ct.App. 1995)–Representing shelter in case determining that shelters have a qualified privilege to not disclose their address to suspected abusers where the victim seeks temporary refuge at the shelter.
Martel v. County of Los Angeles, 56 F.3d 993 (9th Cir. 1995) (en banc)–Confirming principle that an appellant must prove actual and substantial prejudice to obtain a reversal on appeal, notwithstanding the claim of inherent prejudice arising out of a district court mandating speedy disposition of cases and setting cases for trial three months after date of first answer.
Branson v. Nott, 62 F.3d 287 (9th Cir. 1995)–In a second generation lawsuit against the Court of Appeal justices, trial court judge and clerk, among others, the Ninth Circuit affirms the dismissal of plaintiff's due process attack on the state court trial and appellate systems.
Quemetco Inc. v. Pacific Automobile Insurance Co., 24 Cal.App.4th 494 (Cal.Ct.App. 1994)–Affirming summary judgment for client, Court of Appeal holds that the benefits of an insurance policy issued to a transferor corporation do not pass to the transferee corporation by operation of law upon a sale of all assets and liabilities.
Bryant v. County of Los Angeles, 26 Cal.App.4th 919 (Cal.Ct.App. 1994)–Representing police officers and the public entity employer who were found to be statutorily immune from liability for injuries arising out of a police vehicle pursuit.
City of Riverside v. Superior Court, No. 013288 (Cal.Ct.App. 1993)–Writ of mandate issued directing trial court to enter order denying plaintiff relief from claim filing requirements of Government Code §§900, et seq.
Thomas v. County of Los Angeles, 978 F.2d 504 (9th Cir. 1992)–Ninth Circuit overturns sweeping preliminary injunction against the Sheriff's Department as overly broad and as unsupported by a factual record.
Lua v. Southern Pacific Transportation Co., 6 Cal.App.4th 1897 (Cal.Ct.App. 1992)–Court of Appeal reverses plaintiff's verdict based on negligence per se because the trial judge improperly created a civil duty of care from state administrative regulations, which required grade crossings to be cleared within 10 minutes.
Mullins v. Mayflower Ins. Co., 9 Cal.App.4th 416 (Cal.Ct.App. 1992)–Affirming summary judgment for insurer in case that establishes the scope of uninsured motorist coverage for accidents, which are connected to a motor vehicle, but which do not occur in or about the motor vehicle.
Christensen v. Superior Court, 54 Cal.3d 868 (Cal. Supreme Court 1991)–The California Supreme Court issued its leading opinion on third party standing to sue for monetary damages on emotional distress theories, including intentional infliction of emotional distress.
Hydro Systems, Inc. v. Continental Ins. Co., 929 F.2d 472 (9th Cir. 1991) affirming 717 F. Supp. 700–Affirming summary judgment for insurer finding absolute pollution exclusion applies to efforts by industry to comply with municipal abatement order.
Coy v. County of Los Angeles, 235 Cal.App.3d 1077 (Cal.Ct.App. 1991)–Reversing plaintiff's $1 million jury verdict, and directing entry of judgment in client's favor, Court of Appeal construed statute of limitations for lawsuits against governmental entities arising out of property that was lawfully seized during police search, but never returned.
Buehler v. Alpha Beta Co., 224 Cal.App.3d 729 (Cal.Ct.App. 1990)–Representing grocery store in obtaining affirmance of summary judgment in premises liability case, which establishes criteria for trial judge's determination on sufficiency of evidence of notice and defect and when issue can be resolved as a question of law.
Alicia T. v. County of Los Angeles, 222 Cal.App.3d 869 (Cal.Ct.App. 1990)–Representing county social workers who were found to be absolutely immune from civil liability in connection with their investigation of child abuse and initiation of dependency hearings.
Elene H. v. County of Los Angeles, 220 Cal.App.3d 1445 (Cal.Ct.App. 1990)–Affirming summary judgment in favor of sheriff's deputies in child abuse case brought by parents to whom child was subsequently returned
Coats v. K-Mart Corp., 215 Cal.App.3d 961 (Cal.Ct.App. 1989)–Corporation's nonsuit in wrongful death action affirmed because of heirs' failure to prove their legal entitlement to recovery.