Click here for printer-friendly version.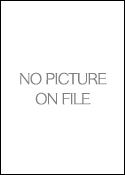 HON. ROBERT L. BROCK (Ret.)
Commissioner Brock served on the Los Angeles Superior Court from 1946-1954 where he presided over numerous civil cases and in Family Law Court.
EXPERIENCE AND SPECIALTIES
In private practice, Commissioner Brock was a trial lawyer specializing in appellate matters, family law, personal injury and criminal law. He handled approximately 50 Appellate and Writ matters, including significant appellate cases of first impression. As a Superior Court Commissioner, he presided over matters concerning family law, professional liability, torts, contracts, commercial law, and fee disputes. Commissioner Brock presided over approximately two thousand arbitrations and frequently serves as a discovery referee and expert witness. Commissioner Brock also serves as an expert consultant in family law matters.
SPECIAL HONORS AND MEMBERSHIPS
Chairman of first California State Bar committee appointed to evaluate No-Fault Family Law Act;
Member of the American Academy of Matrimonial Lawyers, American Bar Association, Los Angeles County Bar and the Beverly Hills Bar Association. Commissioner Brock is the author of articles on family law published by the Continuing Education of the Bar (CEB).
PARTIAL LIST OF REPORTED CASES
Markwell v. Sykes (1959), 173 C.A. 2d 642, 343 P.2d 769.
Mancini v. Mancini (1963), 215 C.A. 2d 54 ; C.R. 769 (1963).
215 C.A. 2d 57, 29 C.R. 798.
Lewis v. Lewis (1957), 49 C.A. 2d 389, 317 P.2d 987.
In re Vick (1965) 239 C.A. 2d 105, C.R. 340.
In re Leavitt (1959), 174 C.A. 535; 345 P.2d 75.
Addison v. Addison (1965), 62 C.2d 558; 43 C.R. 97.
Nunes (1964), 62 C. 2d 33, 41 C.R. 5, 396 P.2d 37.
Simon (1968), 260 C.A. 2d 626, 68 C.R. 317; (1968), 260 C.A.
2d 636, 67 C.R. 323.
Gray v. Zurich (1966), 65 C. 2d 263, 54 C.R. 104.
Girardin v. Hall (1958), 15 C.A. 2d 7809.
EDUCATION
J.D., Los Angeles College of Law, 1940.