Click here for printer-friendly version.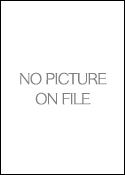 HON. PAUL G. BRECKENRIDGE, JR. (Ret.)
Judge of the Los Angeles Superior Court.
LEGAL EXPERIENCE
Junior Counsel, State Compensation Insurance Fund, 1953; Los Angeles County Public Defender, 1953-1968 (Chief Deputy, 1967-1968); Superior Court Judge, 1988-present, Self Employed, Private Dispute Resolution, June 1988 to the present; Los Angeles County Private Judge program and State assignment, 1988-1992; Consultant to the Superior Court BAJI and CALJIC committees, 1989-present.
JUDICIAL EXPERIENCE
Family law, including valuation of property and equitable division of assets upon dissolution; law and motion and discovery; civil trial courts, presiding over jury and court trials of all types; personal injury litigation, including auto accidents, products liability, medical and dental malpractice, insurance litigation, including bad faith and coverage cases.
Real estate matters, including unlawful detainer, real estate valuation, purchase and sale contract matters, including breach of contract claims, specific performance, quiet title, nuisance, and eminent domain cases.
Construction contract disputes involving both private and public entities; commercial litigation of all types; legal malpractice; tort cases, such as invasion of privacy, trespass, conversion, defamation, unfair competition, right of publicity; property owner's liability; assault/battery, intentional and negligent infliction of emotional distress; wrongful termination, and civil rights violations.
EDUCATION
L.L.B., Stanford University, 1952
A.B., Stanford University, 1950
SPECIALTIES
Uninsured and underinsured motorist cases
Commercial cases
Medical and dental malpractice
Personal injury
Homeowner and property owner liability
Breach of lease/contract
Purchase and sale of real estate
Wrongful termination
trade secrets
Wrongful death
Toxic tort