Click here for printer-friendly version.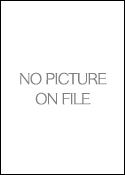 HOWARD J. BERMAN, ESQ. (JUDGE PRO TEM)
Judge Berman presently serves as a Judge Pro Tem for the San Francisco Superior and Municipal Courts where he has served since 1985. He has served as a Superior Court Arbitrator from 1981 to present.
EXPERIENCE AND SPECIALTIES
Currently a partner at the law firm of Berman, Glenn, Haight, where he specializes in real estate, business law, personal injury and family law. As a Superior Court Arbitrator and Judge Pro Tem, Mr. Berman presided over many matters concerning personal injury, torts, commercial, construction and family law. He currently serves as a Fee Arbitrator for the San Francisco Bar Association, where he has served since 1980.
SPECIAL HONORS AND MEMBERSHIPS
Member, Board of Directors, Bar Association of San Francisco, 1976-1977; Past President, Barristers' Club of San Francisco, 1977. Member, U.S. Peace Corp (India), 1965-1967.
EDUCATION
A.B., Princeton University, 1965
J.D., Boalt Hall School of Law, University of California, Berkeley, 1971