Click here for printer-friendly version.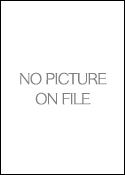 HON. JEROME H. BERENSON (Ret.)
Judge Berenson was appointed to the Superior Court of Ventura County in 1962. He served as a presiding judge of the juvenile court, presiding judge of the appellate department and supervising judge of the law and motion and probate departments.
EXPERIENCE AND SPECIALTIES
Judge Berenson has 20 years' experience presiding over civil trials in all areas of litigation and extensive experience settling all types of civil litigation. Judge Berenson is extremely active as a Private Judge in jury and court trials, arbitrations, voluntary settlement conferences, referee assignments and complex litigation matters such as apportionment of damages in multi-party cases involving construction defects, condemnation proceedings and damages for flood liability.
Served as Assistant Public Attorney, San Diego, California and City Attorney, Port Hueneme, California.
EDUCATION
A.B., University of California at Berkeley
LL.B., Boalt Hall School of Law
SPECIALTIES
Person Injury
Torts
Business Law
Construction Defect
Corporate Law
Probate
Real Estate