Click here for printer-friendly version.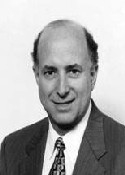 Daniel Ben-Zvi (pronounced "BenzVee") is a respected mediator. One of 32 "Power Mediators" worldwide [Hollywood Reporter, 2007], he has mediated more than 1,800 disputes. Mr. Ben-Zvi, admitted to five Bars, draws on 20 years as a multi-state trial lawyer and more than 15 years as a mediator to resolve complex disputes. This "warrior-turned-peacemaker", as The Daily Journal describes him, brings a unique blend of persistence and creativity to ending bitterly fought lawsuits.
Mr. Ben-Zvi co-authored a book, "Inside the MindsĖAlternative Dispute Resolution", writes articles and lectures on dispute resolution. Mr. Ben-Zviís creativity even led him to be a writer on the television show "L.A. Law".
EDUCATION
1981 JD, Cardozo School of Law
1978 BA, Rutgers University (Honors, Economics)
DISPUTE RESOLUTION EXPERIENCE
Mr. Ben-Zvi has mediated over 1,800 cases on the panels of ADR Services, Alternative Resolution Centers (ARC), Institute of Conflict Management, World Intellectual Property Organization and DB Mediation Services.
WRITINGS
Author, "Nine Ways for Counsel to Prepare for Mediation" Daily Journal, April 8, 2011

Co-Author, "Inside the Minds - Alternative Dispute Resolution" (Aspatore Press; Boston 2004), Co-authors include J.Brian Casey, Baker & McKenzie and Judith Korchin, Holland & Knight.

Author, articles on mediation and litigation topics, including an overview of mediation "The Mediation Revolution" (CLA, CA; 2004).

Profiled several times as Featured Neutral in the Daily Journal; 2001, 2005 and 2008.
SPEAKING
Lecturer at Southern California Mediation Associationís annual conferences and seminars at the Straus Institute for Dispute Resolution, Pepperdine University.

Lecturer on mediation topics at Bar Associations of Los Angeles, Ventura and San Francisco and at Law Schools of UCLA, Loyola, Southwestern.

Lecturer on "Mediation in the Real Estate Industry".

Keynote speaker, California Lawyers for the Artsí annual conference [2004] on Mediation in the Film and Television Industry and panelist in other years.

Featured Mediator on television including "Mediation Behind Closed Doors", "Saving the American Dream", "Law Talk" and consultant Neutral on ABC news.

Featured Mediator on radio including "The Dennis Prager Show" and "The CBS Business Hour".
AWARDS AND ASSOCIATIONS
Distinguished Fellow, International Academy of Mediators.

Chairman, "Los Angelesí Annual Mediation Day", on behalf of the Mayor and the City Council of Los Angeles to promote mediation, since 2005. Annual speech given by Daniel Ben-Zvi on status of dispute resolution in televised City Hall session, together with leaders in the legal, political and mediation communities.

"Power Mediator" 1 of 32 Best International List, Hollywood Reporter.

Diplomat Member, California Academy of Distinguished Neutrals.

Honoree, Southern California Mediation Association's (SCMA) annual Employment Mediation Conference, 2005.

Admitted to the Bars of California, New York, Washington DC, New Jersey, and Connecticut.

Participant, "Masterís Forum", Straus Institute for Dispute Resolution.

Participant, "Harvard Negotiation Initiative Institute", Harvard Law School.
JUDICIAL AND LEGAL EXPERIENCE
Judge Pro Tempore, Los Angeles Superior Court, from 2002.

Judge, Annual National Negotiation Competition, American Bar Association, Law Student Division.

Litigator representing plaintiffs and defendants, law firms based in Connecticut (Ribicoff & Kotkin) and Washington, DC and California (Schmeltzer, Aptaker & Shepard).

Extern, Bankruptcy Judge Burton Lifland, Federal Bankruptcy Court, Southern District New York, 1980-1981.
CASE EXPERIENCE
Daniel Ben-Zvi, Esq. has experience as a neutral in the following civil matters:
Bankruptcy
Commercial/Business
Construction
Contract Disputes
Employment
Entertainment
Franchise
Health
Government
Insurance
Intellectual Property
Lemon Law
Landlord/Tenant
Libel & Slander
Medical Malpractice
Negligence
Partnerships
Personal Injury / Torts
Probate
Product Liability
Professional Fees
Real Property
Technology
Trusts and Estates
Workers Compensation