Click here for printer-friendly version.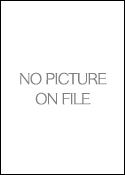 HON. JULES D. BARNETT (Ret.)
Los Angeles County Superior Court Commissioner, 1967-1980; Assistant U.S. Attorney,
Los Angeles, 1961-1967.
EXPERIENCE AND SPECIALTIES
Judge Barnett is presently sitting as Special Master on judicially assigned matters and sitting as a Hearing Officer in arbitration and administrative cases. Judge Barnett also frequently serves as Judge by assignment in Court Hearings. In private practice, Judge Barnett specialized in civil law, with emphasis on contracts, personal injury, real estate, torts and family law. He was Adjunct Professor, Pepperdine Law School, 1969-1971; Adjunct Professor, Northrop Law School, 1974-1976; CSULB Lecturer (Law), 1980-1989. Active participation in real estate property management concurrently with general law practice.
SPECIAL HONORS AND MEMBERSHIPS
Member of State Bar of New York, California, District of Columbia and Supreme Court of the United States.
PUBLICATIONS
"The Realities of Real Estate-Part II" (Orange County Apartment News), May/1988; "The Realities of Real Estate" (Daily Journal - Report), June/1986; "California's 2nd Trust Deeds (Daily Journal - Report), Feb./1984; "Reaction - A Small Step Back for Children" (Daily (Law Journal - Report), Oct./1983; "Hillerman-To-Hisquierdo-To-McCarty" (Daily Journal - Report), February/1982; "Ramirez Revisited or Contempt Held in Contempt" (Daily Journal - Report), Oct./1981.
EDUCATION
B.A., New York University, 1936
LL.B., New York University Law School, 1937
LL.M, University of Southern California Law School, 1963