Click here for printer-friendly version.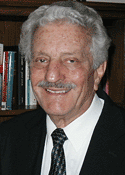 HON. DAVID J. AISENSON (Ret.)
Judge Aisenson served on the Los Angeles County Superior Court from 1976-1988. Served by assignment as Associate Justice pro tem, California Court of Appeals, 1982-1985. Judge Aisenson served as Los Angeles Municipal Court Judge from 1966-1976. He served as Senior Trial Deputy for Los Angeles County, 1956-1962, and was appointed Commissioner of the Los Angeles County Superior Court in 1962.
EXPERIENCE AND SPECIALTIES
Judge Aisenson has conducted numerous arbitrations, mediations and settlement conferences. He has expertise in the areas of medical malpractice, toxic torts, business, commercial law, real estate, personal injury, construction law, trusts and estates, insurance coverage and securities disputes. Judge Aisenson served as a provisional director in a corporate dispute. He was a real estate appraiser for the State of California for two years.
SPECIAL HONORS AND MEMBERSHIPS
Member of the Courts Executive Committee, California Judges Association, Municipal Judges Association of Los Angeles County, American Bar Association, and California Bar Association. Associate Professor of Law at the San Fernando Valley College of Law, 1964. Judge Aisenson is a frequent lecturer at the Los Angeles Police Academy, and he is active in many civic and professional organizations.
Specialties
EDUCATION
B.A., Economics, University of Southern California, 1950
J.D., Southwestern University School of Law, 1955.