Click here for printer-friendly version.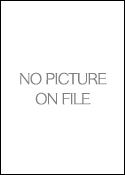 HONORABLE PAUL J. AIELLO (Ret.)
Judge Aiello served by assignment as Judge of the Siskiyou Superior Court for 4 years; Judge of the Justice Court, Dunsmuir-Mt. Shasta Judicial District and Southeastern Judicial District for 4 years.
EXPERIENCE AND SPECIALTIES
Currently engaged in private practice, Judge Aiello specializes in personal injury, commercial civil litigation and insurance disputes. As a Judge, he presided over matters concerning construction defects, contracts and commercial disputes, consumer warranty issues, insurance coverage and indemnity, medical and professional malpractice, personal injury and real estate. He conducted numerous settlement conferences in various areas of law.
SPECIAL HONORS AND MEMBERSHIPS
Member of the California Judges Association, American Trial Lawyers Association, and California Trial Lawyers Association. Served on Daily Journal Corp. panel of retired judges interpreting local court rules.
EDUCATION
J.D. Boalt Hall School of Law, University of California, Berkeley, 1976.