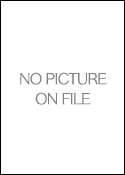 HON. ARMAND ARABIAN (Ret.)

Justice Arabian served as Associate Justice, Supreme Court of California, (1990-96); Associate Justice, California Court of Appeal, Second Appellate District, Division Three (1983-90); Judge, Superior Court, Los Angeles County; Supervising Judge, North Valley, San Fernando (1973-83); Judge, Municipal Court, Los Angeles County (1972-73).
Experience and Specialties
As a practicing attorney, Justice Arabian developed expertise in a variety of civil law areas. As an arbitrator and mediator, Justice Arabian specializes in the following areas: Insurance Coverage/Bad Faith; Environmental/Land Use; Business/Contract; Construction Defect; Employment/Labor; Personal Injury; and Complex Civil Litigation.
Justice Arabian also served as Assistant Dean, Valley University School of Law (1977-78); Instructor in Trial Tactics, Mid-Valley College of Law (1975); Deputy District Attorney, Los Angeles County (1962-63); Served to First Lieutenant, U.S. Army, Infantry; Graduate Army Airborne, Jumpmaster and Pathfinder Schools (1956-58)

Special Honors and Memberships
Member, California Judges Assn.; International Footprint Assn.(Founder, Chapter No. 58); Sigma Phi Epsilon (District Governor 1968-69); Board of Visitors, Pepperdine University Law School; Advisory Board, Boston University Law School

Recipient, "Life Achievement Award", from San Fernando Valley Bar Assn. (1993); Recipient, "Stanley M. Lintz Memorial Award" from San Fernando Valley Bar Assn. (1986)

Honorary Doctor of Laws Degrees from Univ. of West Los Angeles Law School (1994); Pepperdine and Southwestern University Schools of Law (1990)

Author of numerous articles for leading LA newspapers and law journals

Education
L.L.M., University of Southern California Law School (1970)

J.D., Boston University Law School (1961)

B.A., Business, Boston University (1956)